Traditional clay pots can be a real nuisance sometimes. They're heavy, they break easily, and they take up lots of space.
Mr Stacky Planters on the other hand are light weight, they won't break and they totally maximise any small space. They're even suited for use inside your home.
In this Mr Stacky Planters review, we'll be going over the pro's and cons of this handy little range of stack-able pots.
1) Mr Stacky Five Pot Strawberry Planter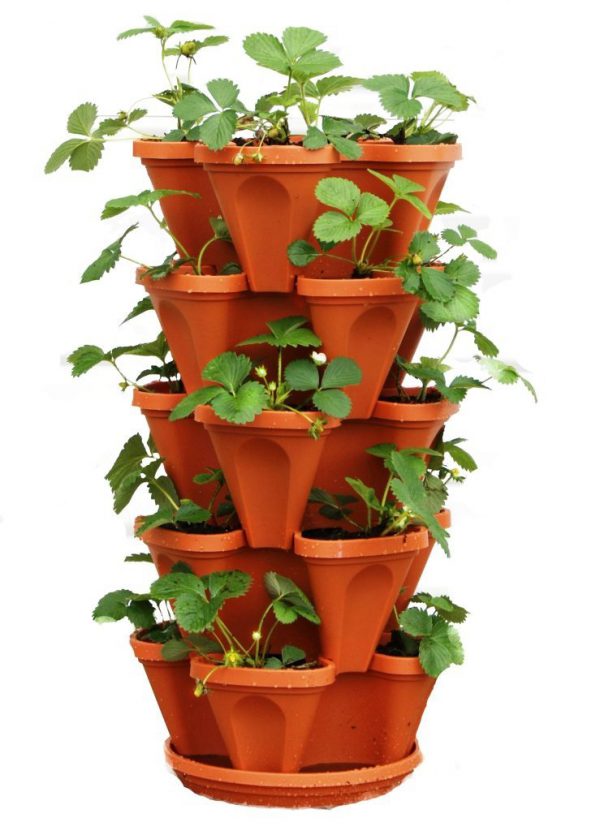 This is the best selling item of the Mr Stacky range. It gives you five pots and twenty growing slots. This will allow you ample space to develop a small crop of strawberries in limited garden area. Continue reading Mr Stacky Planters Review →